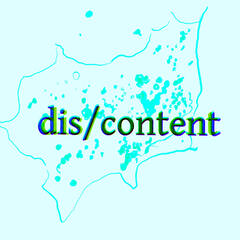 An organisation working to build a community to foster experimental space for nurturing interdisciplinary, collaborative art with focused constructive critique.
To foster multidisciplinary art-making informed by a spirit of collaboration and play, pleasure, risk-taking and inclusivity in all senses, including means of access, culture/ethnicity, class, gender and sexuality.
To connect creatives from Singapore and the region with each other.

To foster a multidisciplinary community where creative work can find constructive critique.

To provide a platform for the co-creation of art, springboarding of new directions and the amplification of artists.
☾ the moon has set ☾
Our Open Call for the present cycle is now closed. Thank you for your understanding.
Future calls will be announced on our Instagram page @hellodiscontent –
slither in to keep updated.
Marylyn Tan
Marylyn Tan is a queer, delicious, slutty, large-beasted poet/artist. Performing and disappointing since 2014. Invested in taking pleasure seriously and endangered bodies. Marylyn's first child, Gaze Back (Ethos Books; Lambda Loser), is both bible and shitpost. Find her in her unnatural habitat @marylyn.orificial on Instagram.
Reginald Kent
Reginald Kent is an M.A candidate in NTU. His research and practice mainly revolves around the queering of the modern short story. He's a Baba boy who does not eat Buah Keluak, uneconomically reserves his memory space for fun facts and will annoy you constantly with bad puns.
Sarah Supaat
Sarah is a twenty-something dabbler, currently being a "productive member of the workforce" instead of "blight on the family name". In her previous life, she studied Linguistics at NTU, and stage-managed on the side. Current pursuits include: learning to code & pole dancing (but not simultaneously)
Joy Chee
After three years working in Tokyo, Joy returned to Singapore this year, where she is currently pursuing her dream of extreme gardening and bread-baking. When she isn't preparing for the apocalypse, she's either writing feverishly, reading about ancient Chinese deities, or scaring herself with the afterlife.